¿How to buy a phone card?
1. Choose a prepaid phone card

Go to the homepage and choose where you want to call all our cards.

After the search, you can see the recommended phone card for international calls to the desired country.
Select the amount you want to have on your phone card and click "buy".
2. USER LOGIN OR REGISTER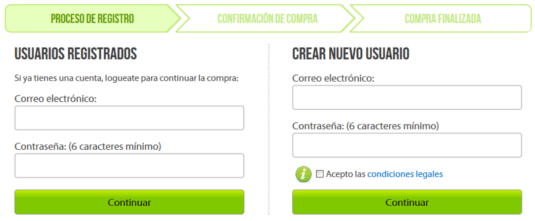 If you are not registered, fill in the box "Create New User" and click "continue". If you are already registered, login and click "Continue".
3. METHOD OF PAYMENT

Choose your payment method (credit card or PayPal) and click "confirm purchase".
4. ENDING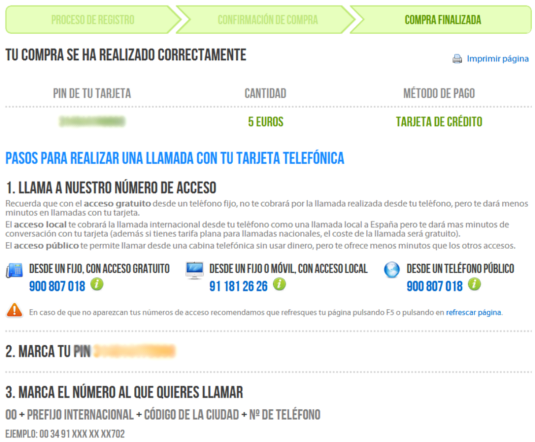 Once you pay your purchase, return to the page "purchase complete", which displays the PIN and access numbers for the card you just bought. In addition, we will send you an email with the card details you have purchased.
You may want to check the card details you have bought in 'MY CARDS "your" USER AREA ".
Go Back