Best prepaid calling card to call Dominican Republic from Spain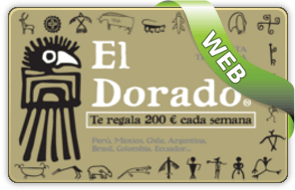 Prepaid Card El Dorado
Price insurmountable Ecuador, Colombia, Peru, Argentina, Paraguay, Chile, Bolivia, Venezuela, Dominican Republic, etc.
+3 Euros free with recharges of 10 Euros or more.
El Dorado also gives you money!. For each card you buy El Dorado, you have the opportunity to earn 200 € a week.
You can call Dominican Republic from 2 cents per minute.
Secure Payment Guaranteed:



Rechargable CardCard with rewardsCard with speed dial
Minutes of calls to Dominican Republic with 10 €
From private fixed line
333 minutes

From mobile/ADSL
500 minutes

From a phone box
54 minutes

The private fixed line is the most suitable for use at home and / or phones without flat rate for national calls.
The fixed line with ADSL or a mobile is best suited for mobile flat rate for national calls (only charge the rate card).
Using your Prepaid Card you can make international calls or national from a phone booth without putting money.
Other local access rates for Dominican Republic
Rep. Dominicana - 0.02 euros/min
Rep. Dominicana - Móvil - 0.04 euros/min
Call Dominican Republic from Spain
Call Dominican Republic from Spain with international phone cards CityStar. The best rates for call from Spain to Dominican Republic with international prepaid cards. Use our search engine and we will recommend the prepaid card for international calls that gives you more minutes for the destination you wish to call. Make international calls to Dominican Republic now and start saving on all your calls!